Event Date:
Monday, May 22, 2023 -

6:00pm

to

7:30pm
On Monday, May 22, the Center for Cold War Studies and International History (CCWS) and the Cold War Working Group (CWWG) will host an in-person workshop from 6:00-7:30 pm (location TBD). We will be reading and discussing a paper, "Making Eugenic Field Workers: Shaping a Profession, Shaping Selves, 1910-1924," by Isidro González, a doctoral candidate in the UCSB History Department. Please join us for pizza and an exciting discussion of this work! 
Abstract: 
Under the aegis of eugenics—the science of better, hierarchized human breeding—California coercively sterilized 20,000 people, nearly one third of the 60,000 across the United States, from 1907 to 1979. González's dissertation, "Dysgenic Proportions: Gendered Science Racial Defect, and the Making of Disability in California, 1900-1930," explores how a cohort of California social workers participated in extending the power and reach of eugenics regimens by cementing eugenic practices and methodologies in the non-biological domains of the social sciences. González argues that the success of eugenics in the early 1900s rested on the ability of white, middle-class, and mostly female social workers who aimed to create a space in which they could assert their positionality as, paradoxically, women scientists through the execution of their jobs as cold, ungendered, objective data collectors, as demanded by the heteropatriarchal state. The vast repository of data these field workers gathered on hereditary, social, and environmental contexts served as raw information for future studies of dysgenic—genetically and social inferior—peoples, as well as a counterpoint to studies of genius. Employing a shopfloor analysis of eugenics and utilizing what science historian Rachel Ankeny calls "data journeys," this dissertation reveals how able-bodied, heteropatriarchal, white supremacist, and Protestant nationalist field workers reterritorialized eugenic practices and methodologies in their subsequent careers in various scientific fields. In addition, close qualitative analyses of field worker case files (family histories), sterilization records, and medical reports give evidence of lived experiences and words that institutionalized people left behind as counternarratives. Several questions frame the dissertation: How did praxis challenge scientific ideals for eugenics field workers as they sought to gain professional legitimacy? How did understandings of gender, race, and disability figure into their case narratives? Which social and individual qualities, attributes, and markers did field workers seek in inmates to qualify them as inferior, subnormal, or "normal" humans, and how did field workers quantify these markers? And how are our understandings of the lived-in experiences of institutionalized people enriched when we pay close attention to their words, bodily movements, facial expressions, interpersonal relationships, and the social aspects of their homes, neighborhoods, and institutions, as detailed by the eugenics field workers?
Workshop attendees are encouraged to read Isidro's paper in advance. They may gain access to it, and receive other information about the event, by contacting Addie Jensen at addisonmjensen@ucsb.edu.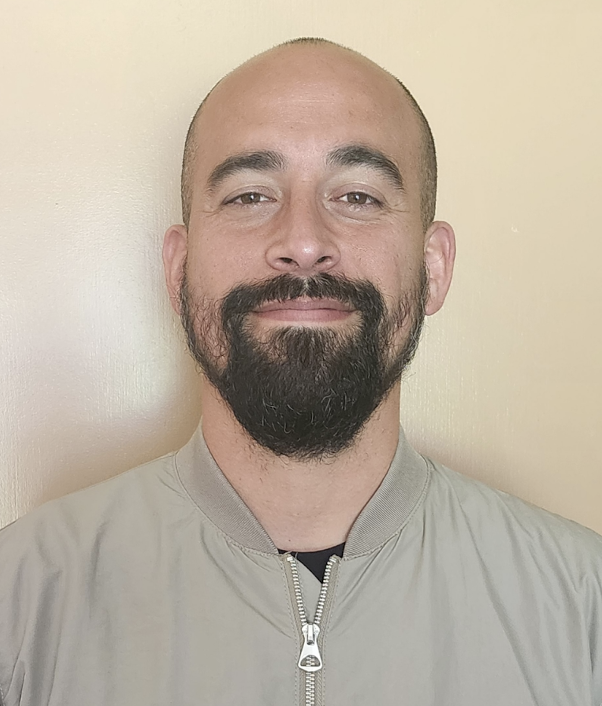 Isidro González, Doctoral Candidate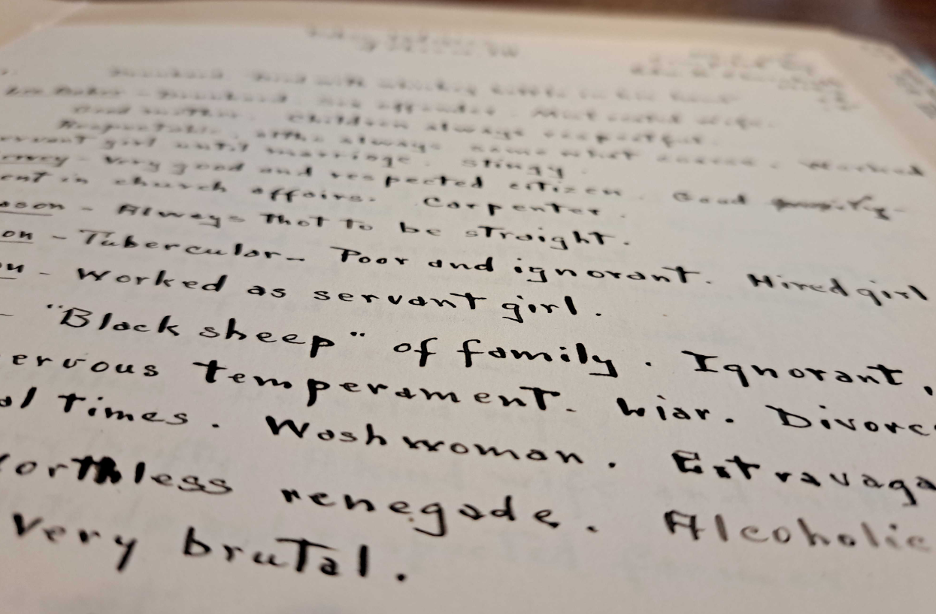 American Philosophical Society. Eugenics Record Office Collection. Handwritten family history of an institutionalized person.
April 16, 2023 - 8:31pm